In Depth Comprehensive Soul Constellation Sessions with Jyoti

Your New Life Begins Now.

No matter what challenges You face ... together we Unite and Unfold the Miracle hidden within!

From my perspective, every challenge, illness, accident, and undesirable situation emerges through a pattern in Your Soul that I see and experience as "constellations."

These Rare, Personal-Custom-Individual Sessions with Jyoti give YOU access to the most Effective, Powerful Transformation possible.

All Sessions include a deep dive permanent healing into the very Soul Constellations of Your Life. These Soul Constellations are what You have come here to Heal, Release, set Free ... Your Soul Constellation Blueprint is your Life's Divine Purpose to Heal ... and is responsible for the manifestation of every experience, challenge, and ceiling of your life ... all of which You are here to Heal. Your SC's contain all patterns, beliefs, karma, contracts, vows, past life unhealed fragments, parallel Universe bleed-through, genetic, DNA, bloodline limitations, and ceilings of all kinds, etc... They even control and cap the heights of Love, Freedom, Feeling, Heart Knowing, and Revelation that you can attain in this life - They limit your awareness, thought, emotion, feeling, and experiences. Most importantly they limit the evolution of Your Consciousness, your Awareness itself, and the Awakening of Your Spirit into this Life.


The changes you experience are permanent and create on-going exponential, experiential Transformation in Miraculous ways that your conscious mind simply cannot predict, track or understand.


Miracles Manifest...in non-linear time, outside the concepts of cause-effect duality and manifestation according to the so-called "laws" of manifestation.

What you have the ability to notice from your 'conscious' mind is actually only 4% of what is right now actively occurring in your BEing and larger Reality...a Private Session powerfully accesses all of the "behind the scenes" creative powers of your Life...

Transforming what is Possible for YOU...


in ways that you cannot now even imagine! Sometimes quite unexpected.

Re-Member...


ALL TRANSFORMATION and HEALING is INSTANT...


It does not take "time!"


"WHAT? It does not take time? How can this be?"

We are IN a New World of Possibility, Potential, and Experience now ... We have the Immediate and Permanent ABILITY within us to Allow Instant and Permanent Transformation of ANYTHING in our Lives. Truly ... Anything!

YES! Anything ... Even physical bodies can transform in an instant! And, they DO if that is what is BEst for You now. If not, something of higher importance is happening, resulting in even greater expansion.

And, there are times that we are being deeply served by experiencing a "limitation," until we're not.





There is ALWAYS an Immediate, Instant, Permanent Transformation ... And In-Lighten-Meant


Available to You in any and every aspect of Your Life!

In this work ... Time is an illusion ...

What does take "time" is "understanding" ... "learning" ... "processing" through the Mind ...

What wastes our "time" most is following someone's protocols, tools, techniques, modalities, -ologies etc...

These well meaning offerings literally employ your Linear Mind to "take control" of the situation and "DO SOMETHING" - (which limits what is possible... AND activates time bound sequential step by step emotional processing and unfolding of incremental change of the Old Way...)

In Private Sessions together ... Miracles Happen Naturally - things happen outside of the confines of time and do not require you to "do" anything, "work" on the things troubling you, or "change" anything ...

Transformation and Miracles happen effortlessly and naturally in your life as Your Soul Opens to Release MORE!

This is Your Life Purpose ... to Heal the Soul You incarnated thorough!

What You experience is Relief, Healing, Bliss, Awe, Expansion, Awakening ... an Opening to Your Very Own Intimate Magical Miraculous Self ... Entry into the Gateway of Your True Infinite Self that lives and moves and Loves, and Knows far beyond your body of experience, your conscious mind, and all current reality structures. The INfinite You is meant to be BIRTHED through you in this life, bypassing the linear sequential steps of lesser well-meaning methods and "teachers."


There is no one to "follow."


Awakening is Not sequential. It is Immediate and Permanent and Life Transforming Now.


It changes everything. Everything.

This is One of the Most Potent benefits of walking this path together - this happens naturally and effortlessly. In fact, the only thing you can do to "slow it down," is to try to apply a tool, technique, method to your experience ... try to DO things like "fix" "heal" "clear" or "work on yourself."

This is the END of Self "work"!


In the old ways, Your Linear mind employs strategies of control, manipulation, and action ...that result in questioning, judging, analyzing, processing, categorizing, interpreting, understanding, measuring, labeling, quantifying, etc... This is where You find yourself struggling, working, thinking and believing that you are "earning" or "working towards" your "healing" and your "freedom."


This True Way of BEing is Your Birthright and requires NO WORK!

The more work you do, the more you keep yourself stuck, sick, compromised, and small ... especially when you believe that you are really "getting somewhere" - This is the grand illusion ... where the mind thinks it is doing you a favor by helping you to "understand" the source of your suffering and devising plans to "help" you through them. This is the birth of tools and techniques, meant to help you "control" your experience.

It is Only through an Awakened Open Heart of Innocent Perception and INfinite Love that all choice opens to You ...

and You can live in True Enlightened Freedom...


Where everything becomes a choice, an opportunity, a Miracle.

This actually happens by natural effortless Flow through our Session together.


This is what begins to Open and Blossom from within You as we complete Your Session together.


Sessions are really between You, Your chosen Soul, and Your Spirit's Infinite Radiant Presence.


If you are a HIGHLY linear-rational thinker, you may experience a "time-lag" in Transformation - as it is your dominant way of processing information, especially information that Transforms all the paradigms, beliefs, and thinking patterns of your entire life! .. The behind-the-scenes ... hidden CREATIVE power that manifests experiences, and all effects in the world of results....


- the old ways of the mind are useless in our Session together - However ... we can use it's Power to help bring expanded awareness (and choice) into our consciousness when aligned properly.


This work is about Transformation...it forever changes You...at the core of your BEing...it is permanent and continues far beyond what the mind has the ability to perceive. This work carries a natural built-in ability to release the past-present-future blocks that had been standing in the way of your Glorious Life!


Many "challenges" simply melt away and disappear forever, which you may or may not even be aware of. New ones may emerge that you are now capable of moving through with ease, grace, and flow...effortlessly. Your Experiential View of Your Life is expanded and Allows, Opens, and Loves Free all that emerges for You to embrace in your life.





HOW IT WORKS:

As you submit payment for your session(s) ... I begin working with you immediately... you automatically begin receiving POWERFUL SUPPORT AND TRANSFORMATIONAL RELIEF...


There is a Field, Template, and Miracle Matrix Sphere of Light that is activated between us when you say YES, and it gains power and momentum until the fulcrum point where we move into the completion of our Private Session together. During this time, I am able to see You at a level of Your Spirit and Soul. It is within the Soul that ALL of your life's limitations, challenges, and choices, as well as ability to perceive live. When we together stand in Love, as I witness Your Soul Constellations, they naturally and effortlessly change and transform before my eyes and through my Loving Presence, Light, and Devotion to You... This results in a new creative template for Your Life... with access to higher and higher, ever- increasing possibilities, choices, potentials, and Miracles as Your Life. You may find that You are living an entirely different life than you were capable of before. This is a game changer. A Life changer ... and OPENING to new levels of Life and Choice and Potentials.


During our Session time and Space together, I am constantly attuned to you on multiple levels, layers, and depths 24/7...witnessing the "gears turning" in your causative constellation patterns contained within your Soul/Spirit that suddenly opens and allows New Potentials that did not exist previously in your life possibilities. The limitations, soul contracts, and even past life and bloodline Karma that You have evolved beyond are deleted, erased, and eliminated permanently from your future path.


This Activates in Your Spirit's Potnetcy within a New Soul Blueprint ... a whole new way of Living and Being at higher levels of Consciousness and Beyond Consciousness, opening the way for your Unique Spirit to emerge in your life. And, like a window through all space and time, this work impacts the very Causal Energies of your Life...

This is the opportune moment of greatest impact, where I complete our Session, locking in the New Possibilities, Potentials and Miracles now available to You. This Immediate Transformation now filters through your Soul/Personality Blueprint and creates new openings for Light and INformation of expanded Potentials to manifest as Your Life. This new Soul Template is now activated, and the Infinite, Radiant Light of your Spirit now shines more Vibrantly with Miracle Potentials as your Life experiences!


I am shown the most opportune moment from your Spirit to move into the actual completion of the "Private Session" for you - I do this outside of linear time schedules, and I complete your Session under the directive of your Spirit. After I complete your Session, I send You an email with a link to Your Session encoded Video for You to experience. (I do not rush, and I FULLY TRUST this Journey together, far beyond the boundaries of time and space... it actually results in Miracles!)





**Many people are requiring more than one session at this time of great Transformation and Opportunity. When this happens Jyoti stays connected with You until your Transformation is complete and all sessions are prepaid, all commitments pre-made.


**There are multiple current flows of "upgrades" in Power and Potency in Private sessions and Light Infusions with Jyoti - I have received many powerful upgrades in access to more immediate Transformation and Permanent Change! What this means for You - is less and more Powerful Sessions and faster Light Infusions! (and less "work" for me / more benefit for You!) I used to be able to work with only three to four people at once, as it was too much for me. Now with this new upgrade - I am able to work with many simultaneously, and at even deeper levels, all while maintaining my commitment to remain connected with YOU until our Transformation together is COMPLETE!


I usually know immediately how many sessions are necessary for YOU at first email, so you may wish to begin by submitting an email to @ riverofmiracles@gmail.com


If you do require more than one session and are not yet committed to more than one session, You will receive a session that I create and send to you as a Light Infusion Download- via email (Very Powerful and completely effective, yet provides a resting point for our work together) which can be expanded and upgraded at any time you wish to continue your Transformation.
Private Sessions and Immersive Sessions with Jyoti
Custom Light Infusion Downloads
**I also offer Light Infusion Downloads Customized to Your need / desire / intention. Light Infusions are created with Love and Support to help you through specific challenges in Your Life experience. They operate on a completely different plane, yet they are also effective in helping soothe and bring love and relief in times of need!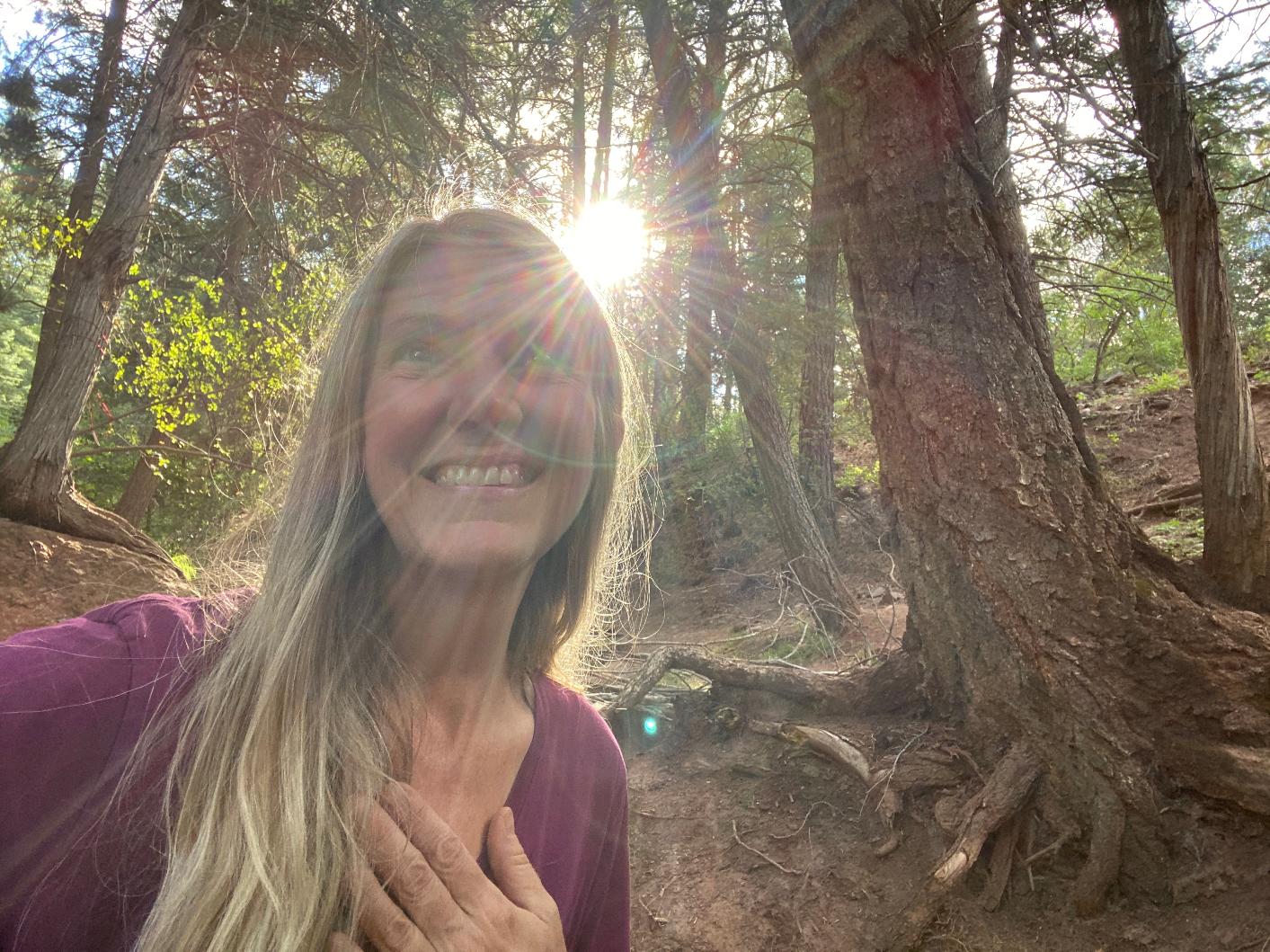 LOVE is all there is... this is where I meet You!

Abundance also comes to YOU through our Session together! When You Trust in Your Ability to Manifest what you Prefer ... More and More Ability to Choose Manifests naturally! Thank You for Trusting in the Spirit of Love that gave birth to You and Me! I care for You immensely and I promise to keep my commitment to You, as we complete our Transformational PLAY together!
In Love,

Jyoti

© 2023 Miracles Manifest Now, LLC. All rights reserved.