On-Demand Live Healing Session
Private Silent Distant Session ...
You and I
New! Live On-Demand Session!
I have reserved my Sacred early Mornings to Deliver Life Transformational Support just for You!
*Once Your Healing Session is Reserved, I will begin transmitting immediate Stabilizing Support (even if it is a day ahead) ...
At our Appointed Time we deep dive into Our Session. Silently, as I humbly, dressed in PJ's Open this Life Transformative Session with You!! (You can additionally book multiple time slots back to back if you prefer a longer more intensive session)
Beloved ... this is the beginning of the massive change of humanity ... So so so much more change is coming ... which requires us to BE Present, Aware, and Grounded within our Larger Self ... stabilizing our Inner and outer Ability to THRIVE.
This IS my Deeper Soul Constellation Session ... Condensed and Concentrated for You!
Live. Together.
Reserve your Private Session on the Scheduler below
**Once Booked, You will begin to receive INSTANT and IMMEDIATE Support to Stabilize You until Our Appointed Session Time!
At Our Appointed Time ... We Unite in our Soul and Spirit levels ... From this Sacred Space of Unified Love We instantly deep dive to release and transform the most potent Soul Constellations limiting your life. We begin promptly at our scheduled time and the actual Session will last for 30 "eternal" minutes. You may feel and experience your Session lasting and happening far longer (this is normal, as this work unfolds in Miraculous Ways that are Uniquely Perfect just like You). If you are a planner, You could easily plan for an hour or two, plus allow extra time for journaling and just Being, if you desire.
Special note: You do not have to be "consciously tuned in" during our Session, especially if this is an emergency or busy time for you. You will receive the full impact of your Session regardless. You seriously cannot mess this up in any way!
We work at the Causal Level, not conscious level, so you cannot impact it with your consciousness (Thank God!!)!
This work bypasses your conscious mind and produces instant permanent Transformation, Wholeness and Natural Quantum Change.
This is a Condensed Soul Constellation Session
the fastest track to Opening Miracles and Transforming Your Life instantly and permanently!
*Soul Constellations are the invisible causal blueprint programs within your Soul that house and cause every karmic limitation and set of unfolding options, choices, and circumstances of your Life. You are here in this life to heal, release and transform these Soul Level limitations now and forever! Liberating your Self, You Ancestors, and All Life You touch from here forward. Soul Constellations contain programs, patterns, limitations, blocks, wounds, traumas, karma, genetic and bloodline issues, etc... that actually in-form and create your body and your body of experience. Soul Constellations are embedded programs within your life's Soul blueprint. Until they are cleared, soul constellations are in charge of your life and how it can unfold. They set up all old, repeating and limiting patterns on all levels of your life, most of which You are not even aware of or awake to. Soul Constellations are actual causal programs that live in, operate through, and inform your unconscious about what is True for You - no amount of "belief-busting" could even begin to touch the vastness of the active embedded programs alive within You that control what is possible for you... there are aspects and tendrils of Soul Constellations that cannot be seen, sensed, or witnessed. They are in control of the way your consciousness works. The conscious mind is simply not capable of perceiving or accessing the multidimensional SC programs in charge. What you do naturally experience is "proof" of their existence. We tend to form bandwidths of conscious awareness of "the way things simply are" ... which you will be LIBERATED from forever within our SC Session. Each SC we clear opens NEW LIFE Possibilities and Actual MIRACLES that naturally unfold in your Life. This happens Naturally, Effortlessly, and without "working" on what you think or believe or are aware of. That is just busy ego mind thinking it's in charge. The changes happen at a level far beyond what the conscious mind has access to, or ability to process. This allows for instant immediate and permanent changes to take place in your life without struggle, hard work or suffering any longer. In a typical Session we clear many many soul constellations and the more we continue to clear the more your Life lines up with Your True Destiny. And the changes keep unfolding! Additional Sessions will continue to accelerate your Power, Awareness, Freedom, Liberation, Inner-Wholeness Knowing, Strength, Healing, Bliss, and Joy! You can Trust Your Self to Know!
Here .. with You ... in Love and Devotion... Jyoti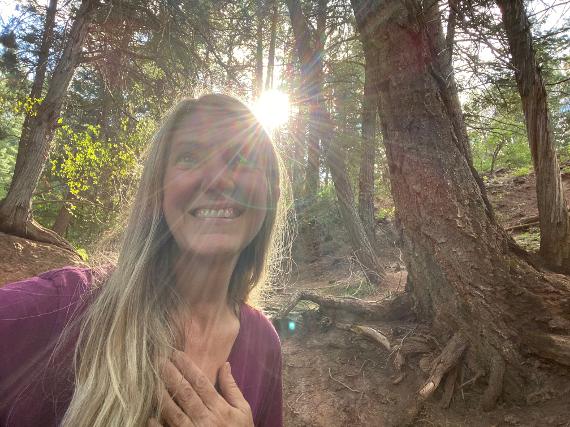 ** Beloved Please contact me of You wish to receive a Live Phone Session ... This on-demand Healing Service is for Silent Distant Healing at the appointed time You select! If You wish to Receive a Live Phone Session with me please reach out to support with Your request: jyoti@miraclesmanifestnow.com
Copyright miraclesmanifestnow