Join me in this AMAZING Activation for New Life ... Recorded in a Time of Immense Beauty in Transformation ... Only $71 in Honor of my Father who left this earth on Feb 15, 2018 as my Brother and I held him as I sung his Spirit FREE from his 71 year old body! It was Bliss... (except for my improv singing... completely moved and inspired by Spirit!) - my brother is making fun of me!
***YOU can make a HUGE Difference in Our Life right Now by Sharing Your GIFTS to Bless my Family here: http://www.paypal.me/jyotilove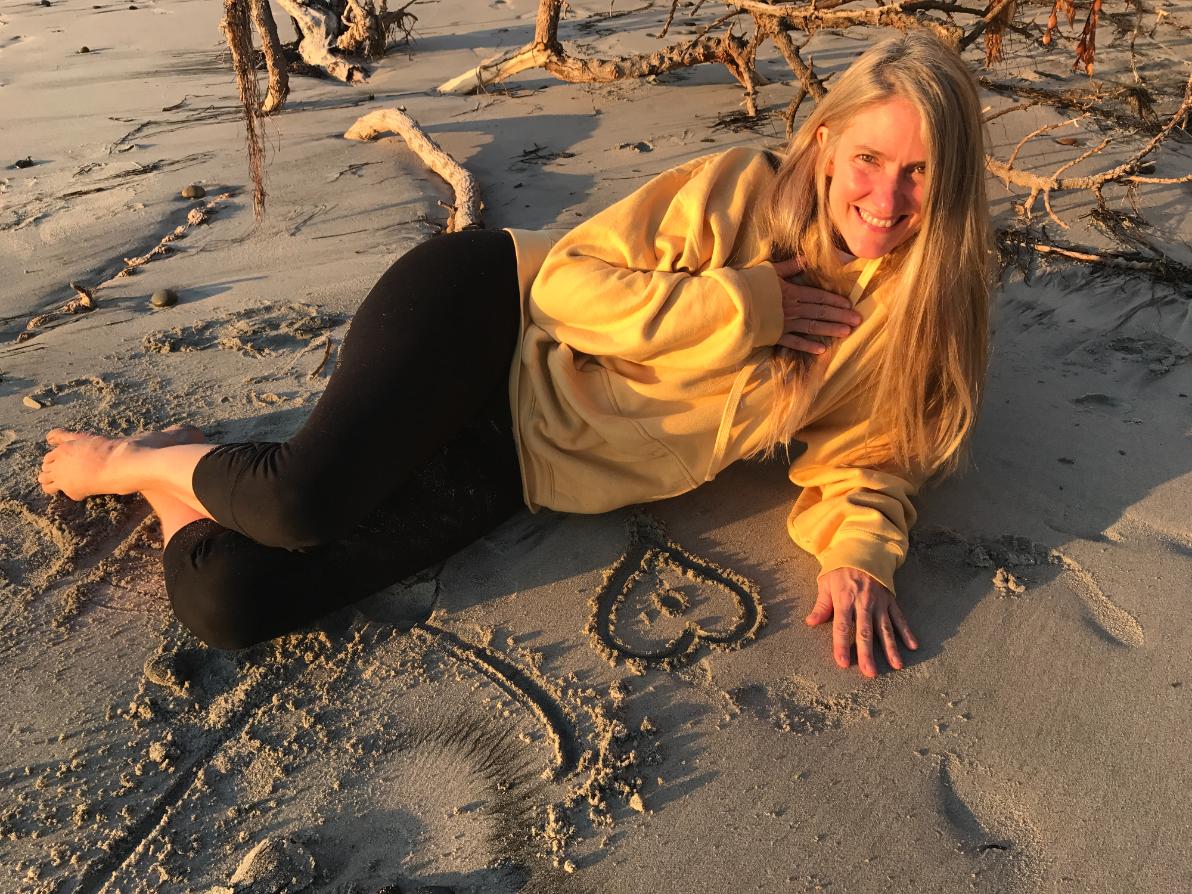 We are Living within the most epic transformational shift of our lifetime ...
many changes are happening now and many more are coming, set to directly impact You, Your Beloveds, your Family, your work, your community, your entire Life.
You have a Sacred Destiny Purpose within the grand design of Life.
If You are not awake to it ...
This is Your Wake-Up Call.
You know you cannot live another day like the ones before.
You are ready to quench the deepest thirst and ravenous hunger within your soul ...
That can only be filled by Your Own Spirit.
No matter what is happening in your life, You can be Free.
The time has come for the end of suffering, ... the opening of Grace, the Vitality of Love to Renew You and set You upon the Clear Path of Your Destiny.
You may be aware that something Vital missing ... even though you may "have it all" by success and achievement standards. Yet ... Deep inside You feel that there is something so vital missing in your life. This missing piece is even more vital and important to your Life and well being than what you have been able to "secure" in the material world for your family, safety and security.
You may not be able to put your finger on just what it is that's missing.
... You may seek solutions through healing modalities, self help, therapies, religions, etc... all leaving you with more hunger than ever.
You may notice that what was previously important to you, is fading in importance. You long for deeper meaning, purpose, inspiration and passion. You are starving for the fulfillment of this unnamed need ... You may be struck in shocking ways with traumatic events such as an illness, a diagnosis, accidents, death of loved ones, ending of primal relationships, the sudden ending of comfortable ways of being and living, the end of a career path, etc... all these endings are necessary.
It is all happening for a deeper Purpose.
If you are ready to Awaken and Live Your Life's Divine Purpose You may be eligible for my direct Support Services.
This is a vital moment to choose Your Alignment with Life and Love.
To receive my Devoted Service ... you must Agree to the Terms set forth here in my Terms of Use
There are Three Sacred Doorways You must pass through in order to Receive:
I am here to Assist You in Three Month Transformations
One to Twelve Month Immersive Services to Transform Your Life and Heal Your Very Soul :
Save My Soul! Restoring Your Life of Bliss
End of Life Healing and Soul Transformation into Bliss
Divine Mother Healings, Blessings, and Miracles Heal Your Heart, Live Your Truth
This next level evolution of my Work and Life is for those who are successful, financially capable, and have it all by worldly standards, yet feel a deep sense of something vital missing ...
Beloved you are in the right place ... what you are missing is critical and vital to your very life, that without it you may end up suffering for the rest of your life, or even eventually no longer be sustained by life ... leaving this planet without fulfilling your divine destiny, ending up lost in the corruption, persecution, and enslavement of non-life.
There is Vast, Miraculous, Magical Support for You here!
In All of my Powerful Services:
You do not "work" on yourself ... You Open, Trust, Receive, Allow Grace, Miracles, and Expansion
You take full responsibility for Your Life
Experiences and Expansions
You understand that this work happens at the level of cause and not effect. All effects of the Session are manifest in the divine timing of your Spirit, not your ego desires or demands.
Once I accept You as a Client, You Receive Immediate Supernatural Support and Divine Assistance from the moment we begin until we are complete, as Guided and Directed by Your Spirit.
I work at a silent distance at the level of Your Soul and Spirit, with infrequent communication in 3D.
Upon completion of our work, I send you an encoded video for your enjoyment. The work has already been completed by the time you receive your video.
I don't work with problems, illnesses, disease, or energy ... energy and experiences are effects ... I work with the CAUSE directly, and this takes care of the effects in perfect timing.
I do not do "energy work" as energy is an effect of what I work with.
You will gain access to radical, fundamental, and transformational change.
You will be given access to Your Spirit, as well as your Life's Purpose.
I am currently only accepting clients that meet the following criteria:
Healing happens Immediately, at the Cause ... which evaporates the experience, usually instantly.
You may be experiencing many challenges and they may be very specific, or overall general-whole-life-invasive - clouding your whole life. You may have tried many healing modalities, without success. You may have received diagnosis from doctors and health professionals, gone through treatments, and yet have not experienced relief. Or you may just feel blah (no name) ... just a knowing that you are not living at your level of Love, Truth, Health, Life... or Happiness. You may be struggling. You may be working too hard, you may be wildly successful and empty. You may be working-on-yourself, working on self improvement and self healing, and Law of Attraction and positive thinking, and seeming to make some progress, yet not really...
You don't have to wait. The moment I receive Your PayPal YES! I begin working with You!
I don't believe in time, or in waiting for relief.
I meet You Immediately Here.
Find what You need:
You have a powerful part to play in your Healing, Awakening and Transforming ... In all of my Work, You must take FULL RESPONSIBILTY for Your Self and what brought you to this moment, no matter what that is. You must agree to the terms of use before I will assist You! HERE!

Turn here in moments of Urgent Need, Crisis, Suffering, Desperation, Fear, Trauma, Upset, Dramatic Events. Immediate Download Encoded Video Purchase There is LOVE Here ... to Support You!
Here's where You will find Jyoti's Encoded Art, Portal Paintings (hand painted by Jyoti using water from the deepest hot springs in the world, Blessed with Miracles, Love, Grace, Peace, and Passion!) Encoded Crystal Singing Bowls, and Many Surprises!
Go here for Specific Support. Encoded Healing Videos, Audios, Portals and Activations for Immediate Healing, Support through Specific and General Life Concerns. Encoded Offerings.
Comprehensive Permanent Healing in all 4 Core Levels of Life resulting in Awakening Beyond Consciousness, Transformation, Living Miracles, Expansion, Freedom, Bliss and Supernatural Connection.

In Depth. By Application Only. This is the Embodiment of Your Unlimited Possibilities!
Jyoti's
High Frequency Miraculous Presence in Love and Devotion 24/7 to You.
Customized Intimate Live one to one, In Person Connection, Custom Retreats, Advanced Services ... For those Ready to Awaken to the Miraculous, Magical Possibilities available though Direct Alignment with Your Spirit ..
Live in Freedom beyond Consciousness ... in Pure Expanding Being, Generating Whole Life Transformation, Restoration of Innocence, Bliss, Wonder, Miracles, and Awe in Life... Living Your Aligned Essence, in Service of Life ...Transforming and Evolving the very Soul itself and Living as Life originally intended as an Awakened Sovereign Being of Bliss.
Entry through Application only. Must be financially Healthy and of sound mind and emotion.
For Our Beloveds Nearing the end of Life ... Custom Soul Level Healing and Transformation ... Eliminating Suffering before the final breath, Full Release from this Life, back into the Infinite Spirit that Each Being IS - free from Confusion, Suffering, Pain and Attachment. This work naturally Catalyzes Radical Forgiveness, Freedom, Grace, Miracle Healings, Release and Resolution of Karma, Healing the Soul Structure itself. This ends suffering for the one who is departing, as well as those left behind, including the bloodline dependents, family and friends.
In Person Support or Distant.
Priceless ... Deep Nurturing Support for our Beloveds who are transitioning beyond the Body, and those who Love them.
You have a powerful part to play in your Healing, Awakening and Transforming ... In all of my Work, You must take FULL RESPONSIBILTY for Your Self and what brought you to this moment, no matter what that is. You must agree to the terms of use before I will assist You! HERE!

Join in and Receive the Supernatural Support of GRACE ... Darshan Divine Mother Blessings the 1st of each Month
Copyright miraclesmanifestnow