Revolutionary ... unlike anything ... Innovative, and Immediately Powerful.
The Love and Life's Work of Jyoti ...

Welcome Beloved! I am so happy to see YOU here!

(I can feel your Radiant Presence when You arrive here!)

There are WONDERFUL, UNIMAGINABLE MIRACLES awaiting You!
No matter how long you have suffered, no matter how down you feel, no matter what 'they' have told You, no matter what you have 'believed,' no matter how much "self help" you have studied, no matter how many "healers" you have seen, no matter what you have thought, no matter your self image, or even your current state of affairs ... EVERYTHING and ANYTHING
can
Transform for You in a nanosecond -
and this Beloved One ... Is One of the "Why's" that I am here!

**When this Instant and Powerful Shift happens - it bypasses the linear mind and may blast through your awareness and Life immediately, erasing lifetimes of thoughts, beliefs, experiences, limitations, suffering, pain, etc... or it may unfold from within the Center of Your Heart ...and manifest in a multitude of Miraculous ways through your Life experience and/or through your evolving concept and experience of "time."

"Time" is a construct that from my perspective, is not "real" - as where I work and come from is not guided by or contained within time or time-frames.

When we come together - Magic and Miracles naturally unfold. This is the Power of Infinite Love!
I am not "special" - nor am I a "healer" or "teacher" - I am here for One thing and one thing only ... to RESTORE YOU to Who You Really Are - within and far beyond this temporary form. (In lots of creative, innovative, inspired, ever evolving ways!) - Check back often for my latest inspirations!
All without "effort" or "struggle" or linear plans, to-do lists, or even "understanding" ... As when we experience this Space of Love together, something Miraculous takes place... so Miraculous in fact, that I cannot even begin to predict the far-reaching Transformations You will experience in your life.
This is Radically and Fundamentally Unique ... EFFORTLESS TRANSFORMATION!
You are in the right place ... HERE... we join together and access the most deep, profound and unconscious Causes that have been creating, re-creating, and limiting what is possible for You in Your Life.
I am Here for You ... You choose your level of access to Your Self - in whatever speed you are ready to embrace. We can go slowly, or we can move rapidly beyond the speed of Light together! Its up to You. I am here in Service of Your Most Grand Life - of the encoded, silent, Infinite Potential within You that is here for Manifesting Miracles everyday too!
I invite You to experience Who I Am ... and How I Love and Witness You in my Life's Work ... in a Unique, Innovative, and Miraculously Powerful way, check it out
here!
I am committed to continuously expanding the ways I can support You! Check out my Current and ever changing offerings
HERE!
NEW... Support Request Form 2015 - Tell Jyoti what You need ...(I Am creating programs to best Support You, where you need it most!)

YES, I am ready
To Manifest Miracles, TRANSFORM My Life Experience and AWAKEN to the LOVE that's Possible for me...

Where do I begin?
(When in doubt, email Jyoti directly at riverofmiracles@gmail.com)
Most Potent, Powerful for Whole Life Transformation:
Gentle and Powerful
Abundance Blessings
Light Infusion Downloads
Rescue Session
One Million Pain Free Humans Session

All work with Jyoti is Immediate, Powerful, Potent in Changing your Life Forever ... with on-going Evolutions that grow as you do... You can choose if you are ready for Beyond LIGHT-speed Quantum Life Transformation... or more Gentle, Soft, and subtle yet Powerful Transformation.
(when in doubt, email Jyoti, as she knows immediately what you will benefit most from now. And, rest assured, she does not accept clients that she cannot help.)
How is this different?
Its Effortless.
Its Immediate.
Its Permanent.
It Happens Automatically...
No Processing.
No "Positive Thinking."
No Work.
No detox.
You Feel Good.
You Expand Naturally.
It Awakens You to Your True Self.
Naturally.
It Awakens Your Pure Love.
It Awakens Your Life of Miracles ...
Unlike other approaches to life transformation and healing... I was born doing this "work." I did not need to attend "trainings" or "teachings" or employ recycled / repackaged techniques.
What I do is refreshingly beyond technique, yet it is also as natural and simple as breathing. Currently, I am working exclusively at a distance, as this is the most powerful way to bypass the linear mind and impact direct Soul Level Blueprint Transformation that allows you to BLOSSOM beyond your current life. Your Potential expands, and opens the hidden desires of your Heart contained in your life's Purpose. Which is where your Life's work can be initiated from successfully.
I do not use a "system" I do not use any of the popular (and ultimately ineffective) tools, techniques, methods, modalities, etc... Rather, I Live from an inborn space of Love that has
natural access
to where your deepest limitations reside (in your very Soul.)
Here, Pure Love witnesses and frees the limitations, patterns of suffering, and limitations in life... through what I refer to as 'Soul Constellations' without negative consequences, detox symptoms, changing your thinking, or endless working on yourself ... (that happen as a result of lesser methods.)
I do not work with ''problems," or even the physical body itself, however, fundamental transformation occurs all the way down to the physical body you inhabit, as well as the life you are surrounded by.
If You work on a "problem," the Cause goes deeper, and Manifests more suffering and deeper problems!
Whenever we work on a "problem" or "body issue" - we are working on
effects within polarity
. This, by its very nature is impermanent and manifests as greater "undesired" effects in your polarity. When you "remove or release" an effect, (such as a tumor, or dis-ease) something else of that same frequency vibration immediately replaces it, unrecognizably, usually in another area of your life - almost always corresponding to a deeper level of your life. So, while you may feel "freed" from a dis-ease or injury, something with a deeper more challenging life impact will be the result.
You cannot work with an effect to change an effect.
You cannot heal something at the level that created it.
You must return to the Source, the Whole Miraculous You ... the INfinite Being of Love who chose to come here and inhabit this soul and this body...for a very specific Purpose...
Where the previously experienced "problem" is fully embraced as a GIFT, and an instructive clue to the formation of Your Brilliant, Luminous, Radiant Self ... Effortlessly unfolding Your Life's Mission, Purpose and Power of Love that
Only YOU have!
NOW PLAYING ... Your Spontaneous Dose of Jyoti! Sign up here FREE:

NEW Video Series: A Spontaneous INspired Dose of Jyoti!

How would You like to be on the inside scoop of all Jyoti's Inspired Musings, Spontaneous Inspirations, Immediate Healing Videos and Transformational offerings?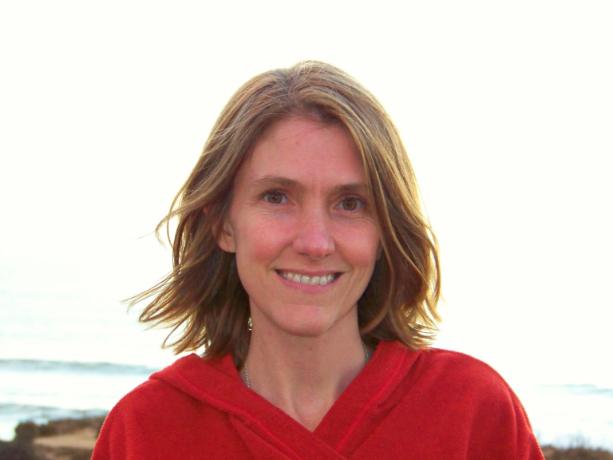 **Special NEW**
I am Creating Sacred Circles Around the World! Weaving together a Global Village of Honest, Intimate Support where you are Needed, Wanted, and Empowered to OWN and Share Your Unique Gifts, Shine and Radiate YOUR Light, and Receive ... filling You up with Love, Inspiration, Nourishment, Support and Intimate Heart Connection!

You Belong!

Where You naturally BLOSSOM into Your True INspired HEART Aligned Love Expression here.

What YOU naturally have to offer is needed and wanted here!

Who You Are is needed now on this planet! You are here to make a difference and it is through being willing to be vulnerable, show up and be seen and heard that you grow roots in your True Being's Expression in this world.

You are not mean to go it alone!

You are here to be nourished, supported, connected ... You Belong and You matter, not just to us, to ALL life! You make a difference just by vibrating your everyday energy.

You are meant to Radiate ... Shine ... Illuminate ... Love ...
You are designed to BE an Inner LOVE -Powered Presence!

When You are Loved, Supported and Aligned, You naturally magnetize the highest forms of love, abundance, opportunities, experiences, for You.

I'm playing around with the most supportive structures for this Circle Village Community ...
LOCAL and VIRTUAL! SO that no matter where you are - you can be woven in and connected!

This IS the SUPPORT You have been longing for!

For more INformation click HERE!
© 2016 Miracles Manifest Now, LLC. All rights reserved.